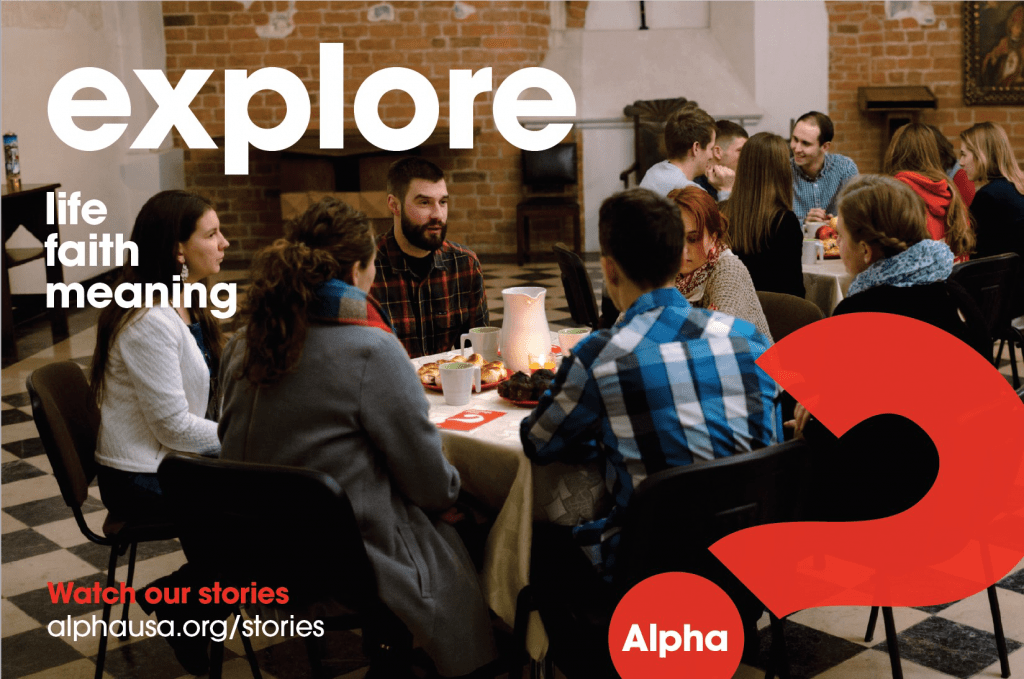 What is Alpha?
Alpha is a series of interactive sessions that freely explore the basics of the Christian faith.
Who's Alpha for?
Alpha is for anyone who's curious. The talks are designed to encourage conversation and exploration of the big questions of life and the basics of the Christian faith in a friendly, open, and informal environment. No question is out of bounds and guests are free to discuss as much or a little as you wish. Alpha is perfect for someone who's exploring whether or not Christianity is right for them, and it's also a great opportunity for lifelong Christians to learn more about what we believe and why.
How does Alpha work?
Alpha is made up of a series of weekly sessions. Each session includes food, a short talk, and a small group discussion where tablemates share their thoughts and experiences as they relate to the topic of the talk. There's no pressure, no follow up, and no charge for the program. We even offer babysitting for a small fee for guests who have children.
How do I sign up for Alpha?
Alpha is typically offered in the fall. Call the Parish office for more information.
Where can I learn more about Alpha?