Lent is an opportunity to prepare our hearts and minds to journey with Jesus Christ through through His passion, death, and resurrection at the Easter Triduum. Through the three traditional disciplines of prayer, fasting, and almsgiving, we make space for the Holy Spirit to enter in and configure our hearts even more closely to the heart of the Savior.
Click here to learn more about the Season of Lent.
Mass & Devotions
Ash Wednesday (February 27): 6:30am, 9:00am (with Lourdes Catholic School), 6:30pm
Monday Devotions (March 2, 9, 16, 23, 30): 4:30pm Confessions • 5:00pm Stations of the Cross • 5:30pm Mass • 6:00pm Soup Supper
Communal Penance Service: Tuesday, March 10, 6:30pm
Adore – A Night of Praise & Worship in the Presence of the Blessed Sacrament: Tuesday, March 31, 7:00pm
Learn More About Lent on Formed.org
Click here to sign up for your free account through Our Lady of Lourdes.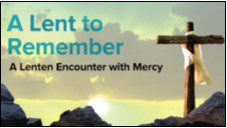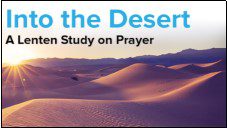 Easter Triduum
Holy Thursday (April 9): Mass of the Lord's Supper, 6:30pm
Good Friday (April 10): Stations of the Cross, 2:30pm; Celebration of the Lord's Passion, 3:00pm
Easter Vigil (April 11): 8:30pm
Easter Sunday (April 12): 8:30am, 10:30am (no 5pm Mass on Easter Sunday)