Lent is an opportunity to prepare our hearts and minds to journey with Jesus Christ through through His passion, death, and resurrection at the Easter Triduum. Through the three traditional disciplines of prayer, fasting, and almsgiving, we make space for the Holy Spirit to enter in and configure our hearts even more closely to the heart of the Savior.
Click here to learn more about the Season of Lent.
Mass & Devotions
Ash Wednesday (February 17): 6:30am, 9:00am (with Lourdes Catholic School), 6:30pm (available in person & live-streamed)
Monday Devotions (February 22, March 1, 8, 15, 22, 29)
4:30pm Confessions • 5:00pm Stations of the Cross • 5:30pm Mass
Adoration & Rosary – Wednesdays, 7:00pm (available in person & live-streamed on February 24, March 3, 10, 17, 24, 31) • 1:00-4:00pm (March 19, Solemnity of Saint Joseph) • Fridays 1:00-2:00pm (in person only)
Divine Mercy Chaplet – 3:00pm (available in person & livestreamed on February 19, 26, March 5, 12, 19, 26)
Any events available by live-stream will be broadcast from our parish Facebook page.
Consecrations to Mary & Saint Joseph
Have you ever made a special consecration to Jesus through Mary or Saint Joseph? We have groups starting this week. Signup for our consecration to Mary groups below:
Find out more about consecration to Mary & Saint Joseph by clicking here.
Learn More About Lent on Formed.org
Click here to sign up for your free account through Our Lady of Lourdes.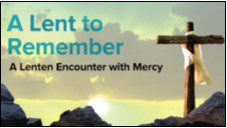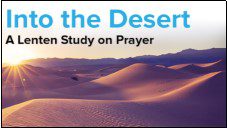 Easter Triduum
Holy Thursday (April 1): Mass of the Lord's Supper, 6:30pm
Good Friday (April 2): Stations of the Cross, 2:30pm; Celebration of the Lord's Passion, 3:00pm
Easter Vigil (April 3): 8:30pm
Easter Sunday (April 4): 8:00am, 10:30am (no 5pm Mass on Easter Sunday)