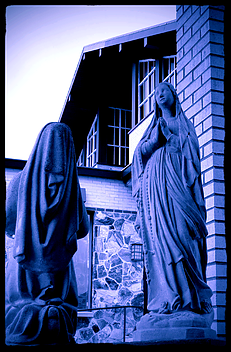 We Minister to Each Other through Our Faith.
Your support for Our Lady of Lourdes through ministry is critical to the church and one of the four pillars of Stewardship.
Hospitality: Open yourself to hospitality and extend it to others.
Prayer: Encourage communal and personal prayer.
Faith Formation: Understand and adopt stewardship as a way of life.
Service: Use your talents and gifts.
There are many ways to share your gifts in ministry here at Our Lady of Lourdes. Click here to download the latest version of our ministry booklet
Fill out the form below to get more information about signing up for a particular ministry.