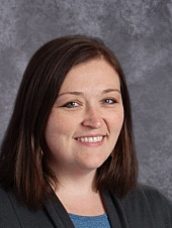 Mrs. Jennifer Burman
1st Grade
Email
My name is Jen Burman, but most people at Lourdes simply call me "Mrs. B." I grew up attending Lourdes Catholic Church and took part in many of the youth group activities. I knew early on in my life that I wanted kids to love learning as much as I do.
I studied teaching at St. Ambrose University and graduated in 2006 with a degree in Elementary Education specializing in reading. It is my privilege to have taught third, fourth, and now first grade at Lourdes since 2011. My favorite subjects to teach are reading and math. Every year my students do a service project that raises funds for Heifer International.
My husband Andy and I have two children, Ben and Will, who are students at Lourdes Catholic School. We attend St. John Vianney Parish and are involved in music ministry.