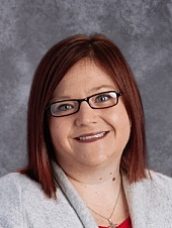 Ms. Cayleah Willits
Reading and Curriculum Support
Email
My name is Cayleah Willits, and I have been the Reading Specialist at Lourdes since 2010.  I love the opportunity to work with students from Kindergarten through Middle School. It is wonderful to see the students grow from year to year. One of my greatest joys of working at Lourdes is helping younger students bond with older students. It is a true blessing to see the smiles and hear the laughter because I know lasting friendships are forming.
I received my BA in elementary education from Saint Ambrose University in Davenport, Iowa. During my four years at SAU, I focused on Reading and Language Arts. I also enjoyed my classes in Philosophy and Music.  After Graduation, I treated myself to a trip to Ireland. Visiting Ireland had always been my dream vacation, and I was thrilled to finally have the chance to learn more about the beautiful country.
When I am not at school, I love to spend time with my family. I am the youngest, and I have six siblings - three sisters and three brothers. I have a 1-year old puppy named Buddy. He loves to play fetch, go for walks, and take car rides.
When I have free time I also enjoy reading a variety of books. My favorite book is A Walk to Remember by Nicholas Sparks. I enjoy attending local theatre productions. I collect the Playbills for each musical and play I attend, but some of my most memorable are Newsies, Singing in the Rain, and Jersey Boys.