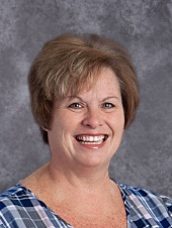 Ms. Jennifer VandeVoorde
Office Secretary
Email
My name is Jennifer VandeVoorde, and I am the Head Secretary at Lourdes. I'm getting to know all of the students as well as parents and really enjoy my new position.
I graduated from Assumption. My background is in Life Insurance and Employee Benefits as well as continuing education classes in Human Resources. This is my first time working in a school setting. I'm so blessed to have landed at Lourdes!
I have three children, Emily 26, Austin 19, and Evan 14 who keep me busy.