Get the latest news straight to your email or by text message by joining our Flocknote groups at www.lourdescatholic.flocknote.com. Be sure to join the Weekly Parish News group!
---

Even as our Church has reopened for Masses and we continue to work through the steps of the diocesan reopening plan, we will continue to provide devotions and events via live stream through our Facebook page. You can find all livestream events at https://www.facebook.com/ololbett. Events will be available for later viewing once they're over, and you can view them even if you don't have a Facebook account.
This week's eChurch Schedule:
Wednesday – Holy Hour with Liturgy of the Word, Reflection, and Rosary – 7:00pm (livestreamed and also open to in-person attendance)
Sunday – Livestream Mass for the Fifteenth Sunday of Ordinary time – 10:30am
---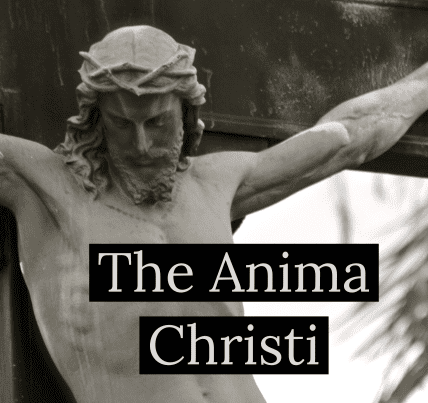 At Home Devotions
As we strive to become a parish of intentional disciples who make time for personal and communal prayer, we will be praying with as special devotion each month.
Traditionally the month of July has been dedicated to the Precious Blood of Jesus. For this month we encourage families to consider taking up a regular time to pray the Anima Christi prayer. See the following links for the version with explanation and the version with a kids coloring page.
---
Study Groups
As we begin to return to public liturgies and resume some normalcy, we know that many people are still safer at home. We want to continue to find ways to be connected to one another and grow spiritually even while we're physically separated.
A new session of our Saturday Scripture CONNECT Group will begin meeting on Saturday mornings at 9:00 via Zoom conference calls! Deacon John Weber will be leading a study of the Book of the Acts of the Apostles. Over 14 weeks, we will read and discuss two chapters each week. As we study sacred scripture, share what's going on in our lives, and pray together, we hope to emulate the first disciples in their love for the Lord and enthusiasm for living and sharing the faith! Don't let the technology factor hold you back! Our staff is happy to help get you up and running. Reach out to Brett or Emily for details or signup by clicking here.
Check out the Youth Ministry page to find offerings and events for teens.
---
Daily Masses & Private Prayer: Daily Masses are now being held at 9:00am Monday-Friday. Outside of the time for Mass, the Church will also be open for private prayer from 8:00am-4:00pm Monday-Friday.
Regular Confession Schedule: (Saturdays, 4:00-4:45pm) has resumed as of the week of June 22.
Parish Offices Now Open: The parish office is now open with limited staff available Monday-Thursday from 8:00am-4:00pm. You can also call the office at 563-359-0345 for more information.
---
Weekend Masses will continue for the foreseeable future with attendance limitations, yet many of our expenses occur whether or not we have large attendance at Mass (payroll, insurance, utilities, and the like). When you continue your offertory, whether through online giving or sending your contribution in the mail, it allows us to fulfill our mandate to make disciples of all nations. Click here to setup or change your online giving.
---
Even as Church and many business reopen we still need help checking in on those parish neighbors who many need some extra help and connection. We're looking for people who are willing to:
run errands (pick up grocery orders, pharmacy orders, etc…)
make phone calls to check in on people once or twice a week
send notes or cards
Click here to sign up if you're willing to help!
Volunteers who sew are needed to make face masks! Click here to download the pattern. Contact Patty Riefe for more information.
---
We've gathered together a number of resources to help you face these uncertain days.