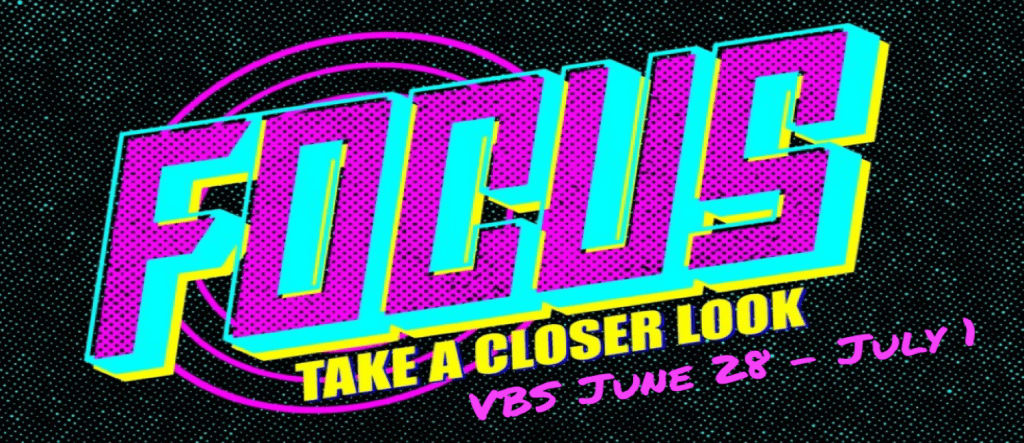 FOCUS Vacation Bible School
Join us June 28 – July 1 (YES! Monday – Thursday) from 9:00 – 11:30 AM as we take a closer look at our faith by putting the FOCUS on God and His amazing plan for us!
VBS is open to children age 3 through 5th grade.
Fee: $25 for the first child and $20 for each additional child. Families who are already signed up for Little Lancers Summer Care program during the week of VBS should still register for VBS using this form, but will only be charged for Summer Care.
Have questions about VBS or want to join the VBS Team? Contact Emily – bettlourdesdre@diodav.org
Please CLICK HERE to complete the Registration form & Payment by Monday June 14th!!
Empowering the Domestic Church
As Catholics, we believe that the first teachers of the faith for any child are the family members with whom he or she lives. What happens in the "domestic church" on a daily basis has a profound impact on the lessons of life and faith that a child learns. The goal of the Our Lady of Lourdes Religious Education program and Lourdes Catholic School is to partner with parents to form lifelong disciples of Jesus Christ, and as a parish staff we're committed to providing resources and opportunities to help every member of our parish family ENCOUNTER, GROW, and SERVE!
Monthly Devotions
As we strive to be a parish of intentional disciples who make time for personal and communal prayer, we will be praying with a special devotion each month. Traditionally the month of June is dedicated to praying in a special way with the Sacred Heart of Jesus. Use the calendar below to help your domestic church learn more about the summer feast days in our Liturgical Calendar and check out our parish Facebook to pray with the Sacred Heart of Jesus and a special guest family later this month!
202-2021 Religious Education – RE @ Home
The 2020-2021 RE year has wrapped up its gathering but resources for use in your domestic church will continue to be sent via email all summer! To get more information, join the "Religious Education" Flocknote group, fill out the form below and select "Religious Education", or call the parish office at 563.359.0345. Registration info for the 2021-2022 RE year will be coming out later this summer.