Lent is an opportunity to prepare our hearts and minds to journey with Jesus Christ through through His passion, death, and resurrection at the Easter Triduum. Through the three traditional disciplines of prayer, fasting, and almsgiving, we make space for the Holy Spirit to enter in and configure our hearts even more closely to the heart of the Savior. Click here to learn more about the Season of Lent. But if the goal of Lent is to walk more closely with Jesus, and become or improve as his disciple, we must ask…
What does a disciple of Jesus look like?
At Lourdes, we've identified that the growth path of a disciple of Jesus follows three basic progressions. First we experience a real and transformational ENCOUNTER with God through the person of Jesus Christ. Then, inspired by this encounter we cultivate a desire to GROW in our relationship with Jesus and our knowledge of the faith. Fueled by this loving relationship and newfound devotion, we are moved to SERVE the Church and those around us; to love as Jesus loved. These phases can happen in any order and are not a one-time event. Thus, in our Lenten journey, we are called to move deeper into this cycle of discipleship. See below for ways that you can encounter, grow, and serve this Lent:
Encounter
Masses, Adoration, & Confession
Ash Wednesday (March 2): 6:30am, 9:00am (with Lourdes Catholic School and also livestreaming on Facebook), 6:30pm
Monday Devotions (March 7, 14, 21, 28 & April 4)
4:30pm Confessions • 5:00pm Stations of the Cross • 5:30pm Mass • 6:00pm Soup Supper in the Gym
Adoration – Tuesdays & Thursdays (8:25-8:55am, in the main Church before Mass), Fridays (9:30am-3:15pm, starting immediately following daily Mass in the adoration chapel with rosary at 9:30am and 1:00pm and divine mercy chaplet at 2:15pm and 3:00pm)
Confessions – Mondays (4:30-5:15pm), Wednesdays & Thursdays (8:30-8:55am), Fridays (2:15-3:30pm, excluding Good Friday), Saturdays (4:00-4:45pm, excluding Holy Saturday)
Easter Triduum
Holy Thursday (April 14):  Mass of the Lord's Supper, 6:30pm
Good Friday (April 15):  Stations of the Cross, 2:30pm; Celebration of the Lord's Passion, 3:00pm
Easter Vigil (April 16):  8:30pm
Easter Sunday (April 17):  8:00am, 10:30am (no 5pm Mass on Easter Sunday)
Any events available by live-stream will be broadcast from our parish Facebook page.
Come to our Lenten Parish Mission on April 10-11
Save the date, plan to attend, and invite your family and friends! Renowned Catholic, musician and speaker Steve Angrisano will be our special guest for a two-day family-friendly parish mission experience on April 10 & 11. Find out more by clicking here.
Grow
We're excited to offer a variety of materials to help you grow in faith during Lent! Consider trying one or more of the options below and see how God moves in your life during this 40 day journey:
Pray Our Parish Lenten Prayer
Join our parish family in praying a special Lenten prayer daily, in your personal prayer, and before each Mass.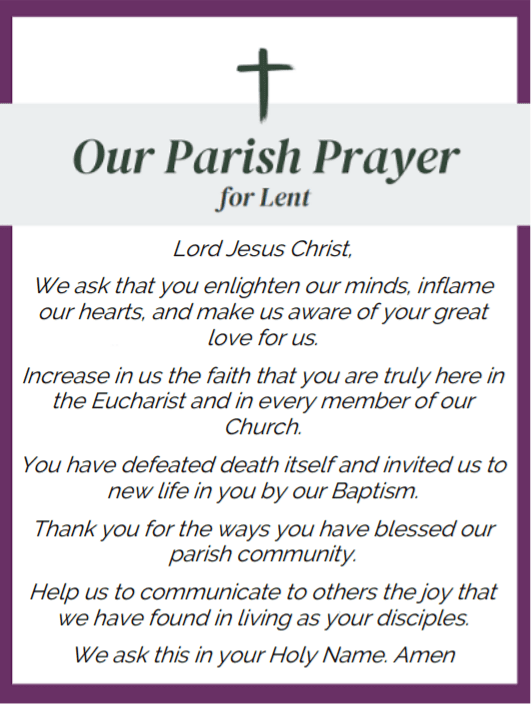 Sign up for daily reflections via Flocknote
Daily reflections will be delivered to your inbox each morning via email or text – simply text "LOURDESCATHOLIC" to 84576 and join the Flocknote group "Lenten Reflections" – a few printed copies are available in the Gathering Space and church office.
Pick up and read your free book
Pick up a free copy of Living Joy: 9 Rules to Help You Rediscover and Live Joy Every Day by Chris Stefanick. Books are available for pick up in the Gathering Space or in the parish office. Read this Lent to help you recognize and cultivate joy in your life. Take it a step further and invite a friend or group of friends to read it along with you and discuss it as you go!
Learn More About Lent or Grow Your Faith Through Formed.org
Click here to sign up for your free account through Our Lady of Lourdes or visit Formed.org and search for our church using the zip code 52722. Below are some great picks for Lent: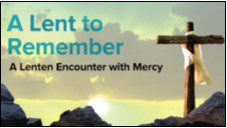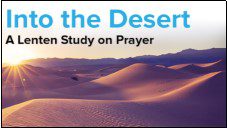 Serve
Underwear, Socks, & Coffee Drive
The Social Justice Committee will once again be collecting items for the Humility Homeless Shelter. As in the past we will collect coffee, socks, and underwear (adult only and both women and men). New this year the Shelter has asked for long underwear, hand warmers, and sugar and coffee creamer. The collection will start on Ash Wednesday and run until the Wednesday before Holy Thursday. Look for the large box and the poster in the Gathering Space. Items can be dropped off before and after any Mass or when the church is open. Thank you for your participation in this ministry.
40 Cans for Lent
The Knights of Columbus is once again sponsoring the "40 Cans for Lent" program. It is very simple, just bring a can of food for each day of Lent. By the end of Lent you have 40 cans! This program is a great family project. Bring your donations to the Gathering Space and place them in the large white box. Please consider donating to help those in our local area that are in need.
Collect for Catholic Relief Services (CRS) Rice Bowls
Look for the table in the Gathering Space and pick up a CRS Rice Bowl and information about how your giving impacts our brothers and sisters in Christ around the world.
Backpacks with Snacks
Please consider helping fill a backpack to ensure that a child doesn't go hungry. The last weekend of each month, we fill 38 backpacks for Lourdes Catholic School and Grant Wood School students who likely will not have food at home to make it through the weekend. We have three months left in the school year we need food and monetary resources to purchase food. How can you help?

1) You could put a donation in an envelope marked Backpacks with Snacks and drop it in the collection basket – $20 would fill a backpack for a month but any amount would help us purchase food.

2) Bring supplies for the backpacks and put them in the bucket in the Gathering Space – crackers and cereal, packs of pudding cups, fruit cups, jars of peanut butter and jelly, applesauce cups, and boxes of granola bars. Plastic containers please!

If you have any questions, contact Sherry Scott or Le Winger.