The Outreach committee will have Angel ornaments with wishlists from individuals in our Parish and local community available.
 November 19 & 20 after all Masses.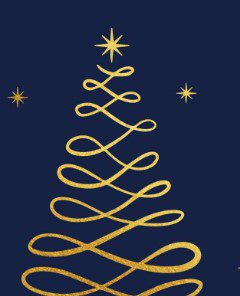 Gifts should be unwrapped & returned to the Gathering Space with Angel tag visible, no later than December 4, 2022.
Gift cards & Monetary donations (clearly marked "Angel Tree" can be placed in the Neighbors in Need box found in the Gathering Space.
Thank you all for making this such a successful endeavor each year.
Have questions? Contact:
Rachel Brown 319-931-3603 or
Vicki Perk 563-343-9034