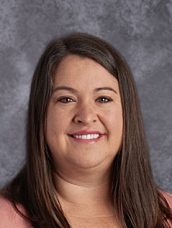 Ms. Carrie Duda
Kindergarten Aide
Email
Hi! My name is Carrie Duda and I am one of the kindergarten aides. Last year I began working at the Little Lancer house with the preschool students and now I am blessed to have the opportunity to work with some of those same students again in kindergarten! It is truly amazing and rewarding to watch them grow and learn new things. I love my job! There is never a dull moment in my day and the children always know how to make me smile.
I have a three-year-old son, Caden, who attends the 2- day preschool program and Lourdes Little Lancers. He has grown tremendously this year and we owe that to all of his wonderful teachers and the helpful staff here at Lourdes. I couldn't ask for better people to help guide him.
I received my AAS in science from Scott Community College and my BSN in nursing from St Ambrose University. After graduating, I lived in Florida for 7 years, Louisiana for 2 years, and then back to Iowa. I definitely miss all the beaches and beignets, but nothing will ever be home except Iowa.
When I'm not at Lourdes, I enjoy spending time with my son. We love going to the zoo, to all the local museums, and shopping at Target. We are constantly outside during the summer, whether it's walking along the river or catching a River Bandits game. I absolutely love watching sports, in person and on television. Go Bears! Go Cubs Go!! I'm also a diehard Iowa Hawkeye fan too. Beat state!