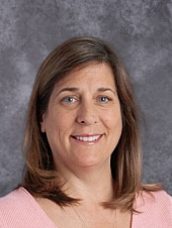 Ms. Lorrie Huiskamp
Health Aide
Email
My name is Lorrie Huiskamp, and I am the Health Aide at Lourdes.  Sometimes the kids call me the Nurse :) I started working at Lourdes in 2006, and while my role has changed over the years, my love for Lourdes has not.
I have an Associates Degree from Black Hawk College and ongoing training through the Health Department.
Besides Lourdes, the joys in my life are my three children:  Katherine 25, Jimmy 23, and Julia, 20.  All attended Lourdes and Assumption High school.  My two oldest children have graduated from college and now have jobs!! My youngest, Julia, is a junior at Drake University.